Sam4s
Speed at the point of sale.
From simple registers to top-of-the-line point of sale hybrid registers, the Sam4s product line gives you speed and accountability at a simple-sized budget.
Long-lasting and easily maintained hybrid registers allow for customers to have a lower-cost solution and low-maintenance solution.
Compatibility with scanners, scales, and many other interfaces allows the versatility of a cash register while increasing efficiency.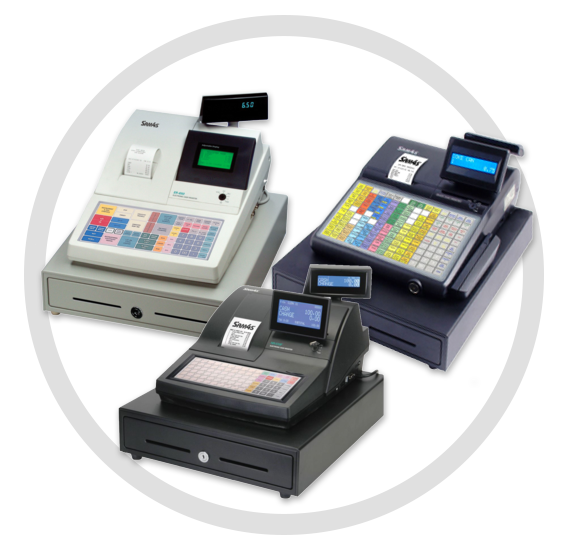 acceo Logivision
SIMPLE. SPEED. SECURE
Convenience stores, specialty stores, gas stations, and liquor stores selling fuel are in a tough industry. They sell mainstream products available in supermarkets at everyday low prices. They sell fuel that is being discounted at those same super-stores. So the name of the game is on-going product renewal, elimination of the poor selling products and introduction of new products, and in-store services.
The right software system plays an important role because decisions can only be based on detailed, accurate, and timely data. Cross-marketing applications based on inter-operability of systems can lead to increased traffic and higher sales.
Contact us today to learn more about how our systems will benefit your business.

MICROSALE
MOBILE. AGILE. POWERFUL.
The software enables multiple setups in one restaurant (quick bar mode, to-go station, wait for station, etc), multiple revenue centers, sales by the terminal, and even server contests.
Features include server screens with easy access to split checks, merge checks, transfer tables, print multiple checks at once, auto fire holds (helps prevent forgotten orders), and more.
You can control your bar without compromising speed.  A restaurant terminal can be set in "Quick Bar" mode allowing a bartender to start a check with a credit card, share tabs, repeat items, accept payment on the order screen, and more.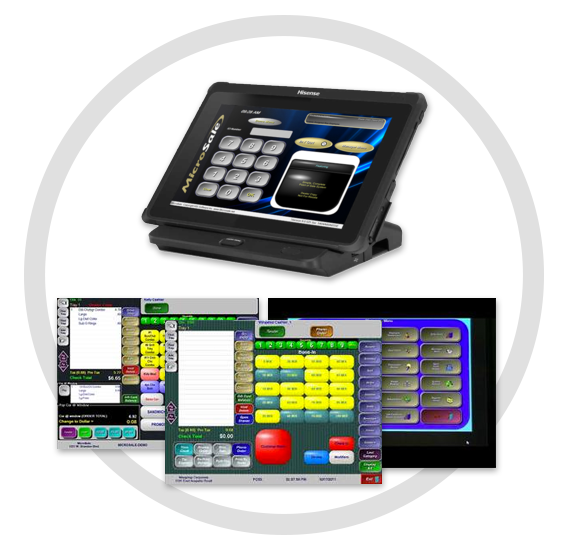 QSR AUTOMATIONS
Keep Your Kitchen Organized
With QSR you can keep your kitchen running efficiently. The organization is key when it comes to running an effective kitchen.
With the Kitchen Monitoring system, you will have need tickets. No longer will you have no idea what ticket was the first one. Kitchen Monitoring will keep every organized on one screen, making sure there is no mistake when making your customers' food.
With other features like Dine Time and Recipes Viewer not just your kitchen will be efficient but you whole restaurant and stuff will be as well.

Office
2620 Park St.
Muskegon, MI 49444
Hours
Phone and Remote Support
M-F: 9am - 5pm EST
After Hours and Holidays Available