IT INDUSTRY
A GROWING CONCERN
As an IT company we have found out something that is very concern to us, there's a lot of finger-pointing when it comes to IT work. At Shoreline Register Systems we do it all. That not just our slogan that's our passion. When we install equipment it's not just plugging it in and we are on our way. No, quite the opposite. We want to make sure that you are satisfied with everything that we install or any work we do at your site. If something goes wrong with your internet after installing something like a switch. We are not going to point the finger at the internet provider and say it's their fault. We are going to assess the situation and make sure that we didn't do something wrong.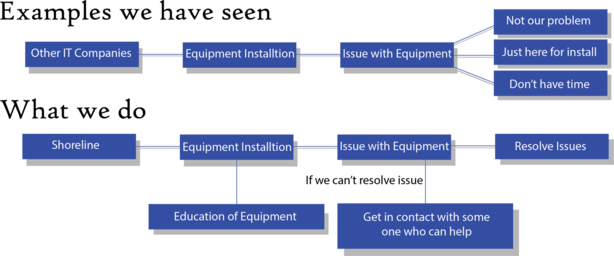 EDUCATION IS KEY
We believe that an informed customer is a happy customer.
More and more we see IT companies just giving people equipment because "they just need it" and not explaining or teaching the customer anything about the equipment, software, or service. We believe that we can teach anyone and educate them on any equipment, software, or service that we provide.
IT INDUSTRY
COST-EFFECTIVE IT SOLUTIONS
When you think of IT, I'm guessing your thinking very expensive. Not at Shoreline! We pride ourselves in the work we do for you rather than just what products we sell. We do the research for you and find the most cost-effective way to do any project that you can think of. One of the products that we back wholeheartedly is Ubiqiti. They have everything from switches and access points to security cameras. We will work around the IT budget that your company has or if you would like we can sit down and help you come up with an IT budget that will work for your company. With our knowledgeable staff, we can make sure all IT facets of your business are being met.
We want to make sure that we are a one-stop shop for all your IT needs. With Shoreline, we have all your IT needs in one area. You don't need to find a different IT company to do your computer and your phones, we've got you covered. Each department is specially tailored for your IT needs. We have a well-rounded team to help you with anything you can come up with. We want to make sure you are getting the best IT support around.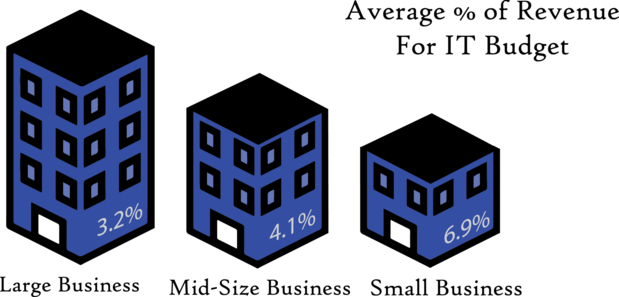 Office
2620 Park St.
Muskegon, MI 49444
Hours
Phone and Remote Support
M-F: 9am - 5pm EST
After Hours and Holidays Available