FULL SERVICE
Intelligently Designed aND Simple to Use
TABLE LAYOUT & MANAGEMENT
Tables change colors based on the table's status in the restaurant. You may see if a table is not turning over quickly, when a check is printed, and when the table is dirty.
MODIFIER TABBING
Instead of going through multiple modifier pages in a specific sequence, simply tab through modifier pages to quickly get through order entry.
RESERVATIONS WITH EMAIL CONFIRMATION
When a hostess inputs the party's reservation in the POS, it will send automatic email confirmation to the contact person.
VISUAL WAITLIST WITH AVERAGING WAIT TIMES
The wait list will average wait times, using the time it takes to add the customer to the time he or she is seated, to give a better estimate for wait times.
COUNTDOWNS
Do you sell Wings? MicroSale has a great feature called "Count Downs".  Depending on the amount of wings in an order, the system makes it extremely easy to break up an order of wings with multiple flavors.
HOLD WITH AUTO RELEASE
Often times, a server will put the entrees on "hold" to give the kitchen enough time to prepare an appetizer. Simply type in a number of minutes to tell the POS when to release the hold to the kitchen… now entrees will never be forgotten.
BAR SERVICE
Cash Out Tabs in Seconds & Easily Ring Up Drinks
SAVE CREDIT CARDS FOR TABS
Preauths tend to upset customers, as it holds funds in their account. Simply start a tab with a credit card (which adds the guest's name) and either choose to close the tab with that credit card or switch to another form of payment later.
ADD DRINKS TO EXISTING TABS
Customers typically say the tab name after ordering drinks; the bartender can simply start ringing drinks then press "add to existing tab"
CASH OUT ON THE ORDER SCREEN
Ring. Swipe. Done. Quick Bar allows the bartender to ring in items and tender the check to cash or credit right from the same screen
HAPPY HOURS +1 STEP FURTHER
Every menu item can have up to 5 automatic happy hours or "timed events". Each timed event can also use different prices for modifiers
QUICK SERVICE
Intelligently Designed & Simple to Use
DRIVE THRU
MicroSale's Drive-Thru features allow orders to be quickly and accurately timed, bagged, and sold whether you have a single Drive-Thru window, multiple windows, or multiple lanes.
PHONE ORDERS
MicroSale instantly recalls a customer's profile based upon their phone number. The profile includes the customer's last order that may be "reordered", the date of last order, special notes, and additional contact information such as address, email, and directions.
KITCHEN VIDEO
MicroSale is fully integrated with QSR Kitchen automations and MicroPlus. MicroSale can send a menu item to the kitchen video as the order is rung up or after the check is tendered. With QSR, MicroSale can individually time menu items so that they only appear when needed!
TENDER FROM ORDER SCREEN
Ring an order and tender the check on the same screen. After the items are on the check, simply swipe the credit card or type in the amount of cash presented.
QUICK COMBOS
Your customers may order a medium size drink and fries, most of the time, for combo items. With MicroSale, simply choose the drink flavor such as Coke and the system will automatically drag in the Medium Fry! Simply touch the item to change out the side.
SMART MODIFIERS
Included ingredients are highlighted in green. Employees no longer have to memorize menu items! Simply touch a gray item to turn it green for "add" and hit the green item again to turn it red for "no".
FULL SERVICE
See MicroSale full service operation.
BAR SERVICE
You can control your bar without compromising speed. A restaurant terminal can be set in "Quick Bar" mode allowing a bartender to start a check with a credit card, share tabs, repeat items, accept payment on the order screen, and more.
BEAT THE BUSY RUSH
MicroSale's fast and easy-to-manage POS software is designed to help you increase profit margins and focus your attention on customer service. Quick service functionality includes counter service, drive-thru, delivery, and phone orders. With the use of one of our most popular features, conversational ordering, staff can take orders in a conversational tone and go outside the parameters of sequential programming.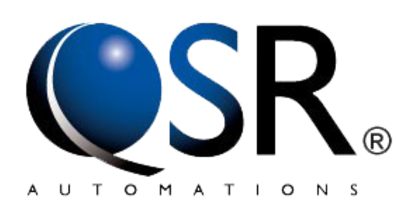 Find Out More About Our QSR Services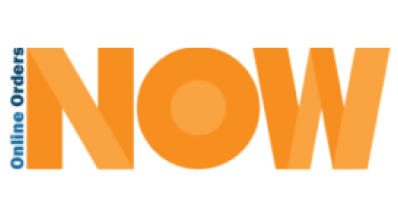 Find Out More About NOW Online Ordering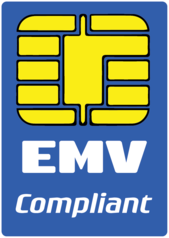 We Are Now EMV Compliant

Office
2620 Park St.
Muskegon, MI 49444
Hours
Phone and Remote Support
M-F: 9am - 5pm EST
After Hours and Holidays Available